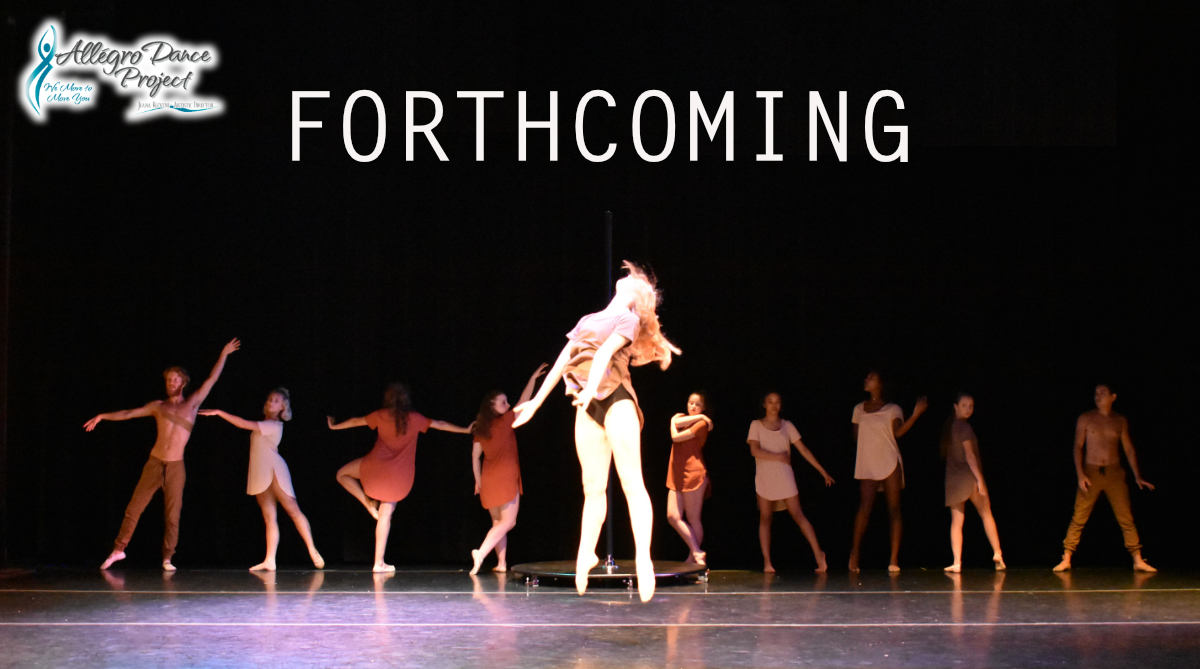 Saturday, January 12th at 7pm
Allegro Dance Project is back with a show sure to delight audiences of all ages as they celebrate their fifth season on the Lyric Theatre stage! This innovative performance event will include three contemporary dance works from "Come Fourth" plus the debut of a new piece titled "Winter". This show features an exciting variety of circus arts and original live music and there will also be a silent auction in the theatre lobby to support Allegro Dance Project's Inclusive Dance Outreach program, providing dance outreach and performance opportunities for children with Down Syndrome, Autism Spectrum Disorder and other specific needs in the Lexington area.
Forthcoming hits the Lyric Theatre stage Saturday, January 12th at 7pm. Tickets are reserved seating and are available at the Lyric Theatre Box Office, by phone and online, $15 in advance and $20 at the door.
About Allegro Dance Project
Allegro Dance Project is a 501(c)(3) non-profit contemporary dance company founded in 2014 by Jeana Klevene. Each season, dance outreach and performance opportunities are provided for hundreds of children with specific needs and the professional company provides contracts and apprenticeships to talented dancers, aerial artists and musicians. To learn more, visit www.allegrodanceproject.org